We are a
strategic
venture fund
Our raison d'

ê

tre
We invest in the innovators behind the miracles of science who are passionate about improving human health. Sanofi Ventures serves as an entry point to the innovation ecosystem for Sanofi, strategically investing in early-stage transformational science and technology, when companies are too early to partner with or acquire.
Our Approach
We invest in top-tier biotech and digital health companies that focus on helping patients and transforming the practice of medicine. We invest across all stages of the private company lifecycle, from Seed to Series B and beyond, while leading financings, serving on boards, and taking pride in working alongside portfolio companies to drive long-term value.
We love to meet entrepreneurs and hear about what they are doing. Feel free to reach out to us…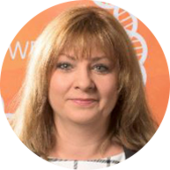 Valérie Binet
Executive Assistant
Valérie joined Sanofi Ventures in 2020. She previously worked for 30 years in positions of increased responsibility across a number of departments within the Sanofi Group including R&D, Legal and Strategy & Business Development.
Valérie holds a Baccalaureate in Economic & Social Sciences and a B.T.S. in Bilingual Management Assistant. She loves travelling, sports, visiting museums and pop music.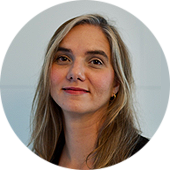 Laia joined Sanofi Ventures in 2018 with a background in early-stage biotech investing and drug development. Prior to Sanofi, Laia served as Investment Director for Ysios Capital where she led investments and served on the board of multiple early-stage companies.
Earlier in her career, Laia was part of the European New Business Development team of Janssen-Cilag, a pharmaceutical company of the Johnson & Johnson group, where she assessed commercial and scientific licensing-in opportunities. Previously she worked as a researcher in the UK in companies such as Spirogen (now AstraZeneca), Medivir and UCB-Celltech.
Laia's active investments include Muna Therapeutics, NodThera, OMass Therapeutics, QurAlis and Therini Bio. Previous investments and board roles include Lava Therapeutics (LVTX).
Laia graduated in Chemistry from the University of Barcelona, where she also completed a Master in Science and a Ph.D. with honors. Laia holds an M.B.A. from Cambridge Judge Business School, University of Cambridge, where she focused on biotechnology, healthcare and finance.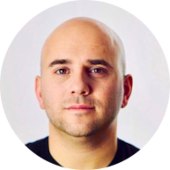 Cris De Luca
Partner, Digital
Cris joined Sanofi Ventures in 2020 to lead investments in digital health and data science innovation. He holds a 20-year track record of building startups, tech innovation platforms, and healthtech deal making with some of the largest organizations in the world. Prior to Sanofi, Cris was a founding member of Johnson & Johnson Innovation and Global Head of Digital Innovation since 2013. He held chief digital and data responsibilities, driving digital health strategy and new venture partnerships throughout J&J Innovation spanning the Pharmaceutical, Consumer and Medical Device businesses.​
Previously, Cris led emerging technology programs within research informatics at Novartis for six years. With entrepreneurial DNA, Cris is notably known for his role in the innovation economy since co-founding Ultra Light Startups, one of the largest and oldest startup venture pitch accelerators in the U.S, catalyzing hundreds of companies in Boston, NYC, and Silicon Valley, leading to several acquisitions by major tech companies. Cris was named 40 Under 40 by the Boston Business Journal and a Top 40 Healthcare Transformer by MM&M Magazine.​
Cris currently serves on the boards of Aetion, Click Tx, Empatica, Medisafe, Nucleai, and Omada. Cris holds a M.Sc. in Computer Information Systems from Boston University and a B.S. in Business Administration from Suffolk University.​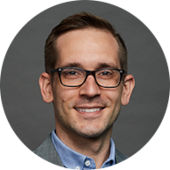 Christopher Gagliardi
Principal
Chris joined Sanofi Ventures in 2017 with a background in life science and healthcare consulting. He previously spent three years as a management consultant at L.E.K. consulting where his work focused on corporate strategy, due diligence, commercial launch planning and asset valuation across the pharmaceutical, biotech, R&D and API manufacturing sectors.
Chris represents Sanofi on the Boards of i2O Therapeutics and Minervax, and is an observer for Avilar Therapeutics, Matchpoint Therapeutics and Nextpoint Therapeutics.
Prior to a postdoctoral fellowship at Harvard University, Chris earned a Ph.D. in Chemistry from the University of North Carolina at Chapel Hill as well as a B.S. in both Biology and Chemistry from Roger Williams University.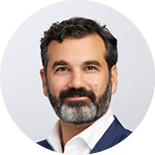 Jason P. Hafler
Managing Director
Jason joined Sanofi Ventures in 2014 with a background in early-stage biotech investing and transactions. Prior to Sanofi, Jason was the Director of Corporate Development at Translate Bio (fka RaNA Therapeutics), a company co-founded by his previous firm Atlas Venture. While at Atlas, Jason was an Associate in the Life Sciences group. Previously, he was a Flagship Ventures Entrepreneurial Fellow, and consulted for the technology transfer company at the University of Cambridge while performing his doctoral research. Before his time at Cambridge, Jason was an analyst at JSB Partners LP, an investment banking firm, focusing on advisory and business development activities in the life sciences space.
Jason's active investments include Abcuro, Escient Pharmaceuticals, Expansion Therapeutics, Glycomine, Q32 Bio, ReCode Therapeutics, Rome Therapeutics, Matchpoint Therapeutics, Navitor Pharmaceuticals and Vrata. Previous investments include Icosavax (NASDAQ: ICVX), Kymera Therapeutics (NASDAQ: KYMR), Ovid Therapeutics (NASDAQ: OVID) Science 37 (NASDAQ: SNCE) and Lysosomal Therapeutics Inc. Jason also serves as the Vice Chair of the Board of Trustees of the Buckingham Browne and Nichols school and the Board of Directors of The Magdalene College Foundation.
Jason graduated with honors from Bowdoin College, and holds a Ph.D. from the University of Cambridge.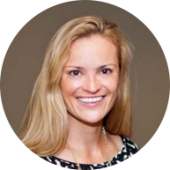 Paulina joined Sanofi Ventures in 2022 with a background in early stage biotech investing and company building. Paulina currently serves on the boards of Avilar Therapeutics, Nextpoint Therapeutics, Normunity and Vrata, and is an observer for Aliada Therapeutics.
Prior to joining Sanofi, Paulina was a Principal on the investment team at Omega Funds where she served as the board director or observer for Scorpion Therapeutics, Arrakis Therapeutics, IFM, and additionally led or co-led Omega's investments in Theseus (NASDAQ: THRX), Ikena (NASDAQ: IKNA), Synthekine and Vanqua Bio.
Previous to Omega Funds, Paulina began her career with Polaris Partners. Paulina served on the boards of Kala Pharmaceuticals (NASDAQ: KALA), Neuronetics (NASDAQ: STIM) and Lyra Therapeutics (NASDAQ: LYRA), Microchips Biotech (acquired by Dare Biosciences), Arsenal Medical and CAMP4 Therapeutics, where she was the founding CEO. Paulina completed her postdoctoral fellowship in Robert Langer's lab in the Chemical Engineering department at the Massachusetts Institute of Technology. During her time at MIT, Paulina founded the MIT Postdoctoral Association and served as its President. Paulina also served on the MIT Intellectual Property Committee. Paulina completed her PhD in Molecular Medicine from the Wake Forest University School of Medicine. Paulina graduated magna cum laude from East Carolina University with a quadruple major in biochemistry, neuroscience, biology and chemistry. Paulina attended East Carolina University on a full athletic scholarship and served as the captain of the women's varsity tennis team.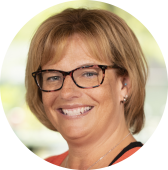 Anne Jammal
Executive Assistant
Anne joined Sanofi Ventures in May 2023. She previously worked in various departments over the last 19 years including Digital Vaccines, business development and global digital. Anne holds a Bachelors of Science in Business Administration degree with concentration in Management. In her spare time, she enjoys the beach, walking, exploring new trails with her husband, twins and two dogs.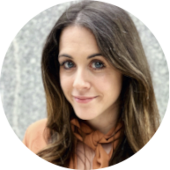 Meg Krench
Director of Investments
Meg joined Sanofi Ventures in 2021 with a background in biotech investing and business development. She previously worked as Director of Business Development at Vertex Pharmaceuticals, where she was part of the External Innovation team. Prior to Vertex, Meg worked at RA Capital, a crossover investment fund, where her areas of focus included rare diseases, genetic therapies, and neuroscience.
Meg currently serves on the Board of Directors for Veralox.
Meg holds a Ph.D. in Neuroscience from Massachusetts Institute of Technology and a B.S. with Honors in Neuroscience from The Pennsylvania State University. She currently sits on the Steering Committee of the New England Venture Network.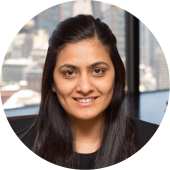 Ritika joined Sanofi Ventures in 2023 with a background in Life Sciences investing, and Corporate Development and Strategy. 
She previously worked as a Vice President at Bain Capital Life Sciences, where she was involved in a range of investments, including early-stage inflection capital, growth equity and pharma carve outs. She supported generation of new investment ideas, due diligence, term sheet negotiations and portfolio management. Ritika co-led the diligence process and was on the founding team for two NewCos, including Cerevel. She also co-led Bain Capital Life Sciences' investments in Nuvalent, Amylyx and Savara Pharmaceuticals.
Prior to joining Bain Capital Life Sciences, Ritika spent several years across different functions at Biogen, most recently as Associate Director of R&D Strategy and Portfolio Leadership. Additionally, Ritika spent time in Global Commercial Strategy, Corporate Development and Strategy, and Research and Development Strategy where she was responsible for M&A landscapes and prioritization, due diligence, corporate growth strategy, therapeutic and disease area strategies, and portfolio prioritization and governance. 
Ritika graduated with high honors from Boston University Healthcare Management Program. She received an MS in Molecular Biology from the Internal Max Planck Research School at University of Göttingen.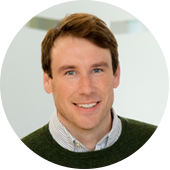 Alex Sinclair Wilson
Associate Director of Investments
Alex joined Sanofi Ventures in 2023 with a background in early-stage biotherapeutics investment and life science research. He previously worked as an Investment Associate at SV Health Investors, where he was part of the Dementia Discovery Fund (DDF) investment team. At SV Health Investors, Alex worked across DDF operations, with a focus on the identification and evaluation of new opportunities – from company creation to later stage deals – and portfolio management, advising companies on strategy, fundraising and business development. Prior to SV, Alex worked as a post-doctoral research fellow at the École Normale Supérieure in Paris. 
Alex completed a PhD on the molecular mechanisms of neural stem cell development at University College London and Yale University, and holds MSci and BA degrees in Biochemistry from University of Cambridge.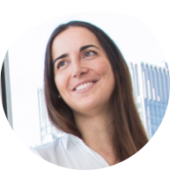 Alba Zurriaga Carda
Director of Investments
Over the last decade, Alba has worked with some of the world's largest organizations in their digital transformation, enabling them to create new growth engines, by investing into, and partnering with the startup ecosystem. 
Prior to Sanofi, Alba was the Global Head of Innovation Strategy for Venture Capital firm 500 Global, one of the most active early-stage investors in the world, where she was responsible for the firm's end-to-end enterprise deal making. Previously, Alba was a senior management consultant with Deloitte Venture Support, serving as an advisor to Japan's largest enterprises, helping them source, diligence, invest in, and partner with startups.
Alba holds a Ph.D. in Innovation and Technology Management by the University of Tokyo and an M.Sc. in Biotechnology from the Polytechnical University of Valencia.