We are a
strategic
venture fund
Who we are
---
We are investors in top tier biotherapeutic and digital health entrepreneurs who focus on helping patients and transforming the healthcare system.
What we do
---
We act similarly to institutional venture capitalists; we have the ability to lead, co-lead, or seed companies. We partner with management on their boards and make equity investments.
Our raison d'

ê

tre
---
We provide a low-cost, self-sustaining vehicle enabling our parent company to engage with the early stage innovation ecosystem when companies are too risky or early to in-license or acquire.
We love to meet entrepreneurs and hear about what they are doing. Feel free to reach out to us…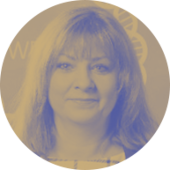 Valérie Binet
Executive Assistant
Valérie joined Sanofi Ventures in 2020. She previously worked for 30 years in positions of increased responsibility across a number of departments within the Sanofi Group including R&D, Legal and Strategy & Business Development.
Valérie holds a Baccalaureate in Economic & Social Sciences and a B.T.S. in Bilingual Management Assistant. She loves travelling, sports, visiting museums and pop music.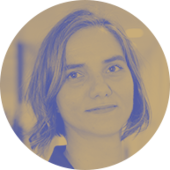 Laia Crespo
Head of Investments
Laia joined Sanofi Ventures in 2018 with a background in biotech investing primarily in Europe. Prior to Sanofi, Laia served as Investment Director for Ysios Capital where she led investments and served on the Boards for OxThera, Minoryx Therapeutics and Inbiomotion, and as an observer for AM-Pharma. Earlier in her career, Laia was part of the European New Business Development team of Janssen-Cilag, a pharmaceutical company of the Johnson & Johnson group, where she assessed commercial and scientific licensing-in opportunities. Previously she worked as a researcher in the UK in companies such as Spirogen (now AstraZeneca), Medivir and UCB-Celltech.
Laia currently serves on the Board of Directors for Muna Therapeutics and is a board observer for Nodthera. Previous investments and board roles include Lava Therapeutics (LVTX).
Laia graduated in Chemistry from the University of Barcelona, where she also completed a Master in Science and a Ph.D. with honors. Laia holds an M.B.A. from Cambridge Judge Business School, University of Cambridge, where she focused on biotechnology, healthcare and finance.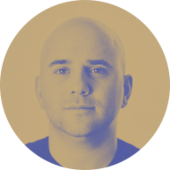 Cris De Luca
Global Head of Digital Investments
Cris joined Sanofi Ventures in 2020 with a 15+ year track record of building and launching emerging technologies, startups and innovation platforms for some of the largest organizations in the world. Prior to Sanofi, Cris was a founding team member of J&J Innovation and Global Head of Digital Innovation since 2013. He held primary digital and data responsibilities, driving strategy and external tech collaborations throughout J&J's Innovation Centers, JLABS incubators and JJDC corporate ventures across the Pharmaceutical, Consumer and Medical Device businesses.
Previously, Cris led emerging technology programs within research informatics at Novartis Institutes for BioMedical Research for six years. With entrepreneurial DNA, Cris is well recognized for his role in the innovation economy since Co-Founding one of the largest startup venture pitch accelerators in the U.S called Ultra Light Startups, accelerating hundreds of companies in Boston, New York City and Silicon Valley, with several large-scale acquisitions by major tech companies. Cris was named a 40 under 40 Innovator by the Boston Business Journal in 2015, and Top 40 Healthcare Transformer by MM&M Magazine in 2019.
Cris currently serves on the boards of Medisafe, Click Therapeutics, Omada Health, and Aetion. He is also on the advisory boards of the American Telemedicine Association, SXSW Health,  and the Boston University SPH Innovation Hub.
Cris holds a M.Sc. in Computer Information Systems from Boston University and a B.S. in Business Administration from Suffolk University.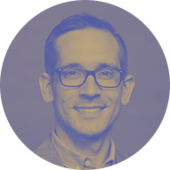 Christopher Gagliardi
Director of Investments
Chris joined Sanofi Ventures in 2017 with a background in life science and healthcare consulting. He previously spent three years as a management consultant at L.E.K. consulting where his work focused on corporate strategy, due diligence, commercial launch planning and asset valuation across the pharmaceutical, biotech, R&D and API manufacturing sectors.
Chris currently serves on the Board of Directors for i2O Therapeutics and Minervax.
Prior to a postdoctoral fellowship at Harvard University, Chris earned a Ph.D. in Chemistry from the University of North Carolina at Chapel Hill as well as a B.S. in both Biology and Chemistry from Roger Williams University.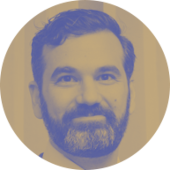 Jason P. Hafler
Managing Director
Jason joined Sanofi Ventures in 2014 with a background in early-stage biotech investing and transactions. Prior to Sanofi, Jason was the Director of Corporate Development at Translate Bio (fka RaNA Therapeutics), a company co-founded by his previous firm Atlas Venture. While at Atlas, Jason was an Associate in the Life Sciences group. Previously, he was a Flagship Ventures Entrepreneurial Fellow, and consulted for the technology transfer company at the University of Cambridge while performing his doctoral research. Before his time at Cambridge, Jason was an analyst at JSB Partners LP, an investment banking firm, focusing on advisory and business development activities in the life sciences space.
Jason's active investments include Abcuro, Amathus Therapeutics, Escient Pharmaceuticals, Expansion Therapeutics, Q32 Bio, ReCode Therapeutics and Navitor Pharmaceuticals. Previous investments include Icosavax (NASDAQ: ICVX), Kymera Therapeutics (NASDAQ: KYMR), Ovid Therapeutics (NASDAQ: OVID) Science 37 (NASDAQ: SNCE) and Lysosomal Therapeutics Inc. Jason also serves as the Vice Chair of the Board of Trustees of the Buckingham Browne and Nichols school and the Board of Directors of The Magdalene College Foundation.
Jason graduated with honors from Bowdoin College, and holds a Ph.D. from the University of Cambridge.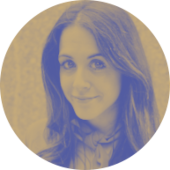 Meg Krench
Director of Investments
Meg joined Sanofi Ventures in 2021 with a background in biotech investing and business development. She previously worked as Director of Business Development at Vertex Pharmaceuticals, where she was part of the External Innovation team. Prior to Vertex, Meg worked at RA Capital, a crossover investment fund, where her areas of focus included rare diseases, genetic therapies, and neuroscience.
Meg holds a Ph.D. in Neuroscience from Massachusetts Institute of Technology and a B.S. with Honors in Neuroscience from The Pennsylvania State University. She currently sits on the Steering Committee of the New England Venture Network.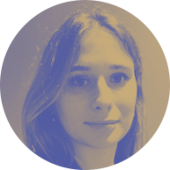 Camille Ridel
Venture Portfolio Lead
Camille joined Sanofi Ventures in 2021. She previously worked for three years in Sanofi's Business Development team as Director in Transactions, where she led several deals to execution, including digital partnerships with Abbott Diabetes Care and Biocorp.
Camille began her career as a consultant at L.E.K. Consulting, where she focused on strategic due diligences for private equity funds and corporates. She then joined Sanofi as an internal consultant where she provided organizational and strategic support to senior leaders of the group.
Camille holds a Master's degree in Finance and Corporate Strategy and a Bachelor's Degree in Social Sciences from Sciences Po in Paris.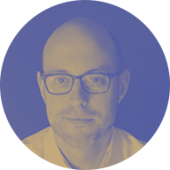 Jim Trenkle
Head of Investments
Jim joined Sanofi Ventures in 2020 with a background in R&D, commercialization, and early stage biotech investing and transactions. Prior to joining Sanofi, Jim was Vice President of Investments with Pivotal bioVenture Partners in San Francisco where he was board observer for several portfolio companies. Previous to Pivotal, Jim began his career with Gilead Sciences in 2007 where he held positions of increasing responsibility in medicinal chemistry, project and portfolio management, and commercial strategy, largely focused on hepatitis C and other liver diseases.
Jim currently serves on the Board of Veralox, Therini Bio, Glycomine and Rome Therapeutics.
Jim completed a B.S. in Honors Chemistry at University of Michigan, a Ph.D. in Organic Chemistry at Massachusetts Institute of Technology and holds an M.B.A. from University of California Berkeley, Haas School of Business.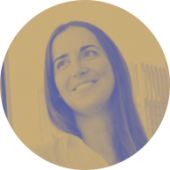 Alba Zurriaga Carda
Director of Investments
Over the last decade, Alba has worked with some of the world's largest organizations in their digital transformation, enabling them to create new growth engines, by investing into, and partnering with the startup ecosystem. 
Prior to Sanofi, Alba was the Global Head of Innovation Strategy for Venture Capital firm 500 Global, one of the most active early-stage investors in the world, where she was responsible for the firm's end-to-end enterprise deal making. Previously, Alba was a senior management consultant with Deloitte Venture Support, serving as an advisor to Japan's largest enterprises, helping them source, diligence, invest in, and partner with startups.
Alba holds a Ph.D. in Innovation and Technology Management by the University of Tokyo and an M.Sc. in Biotechnology from the Polytechnical University of Valencia.